You'll see Yuliana and Mariandrea on this blog countless of times because lets face it, they're awesome! This look is more casual than the first one I had them in, but it's what you would most likely see them wearing on a regular basis.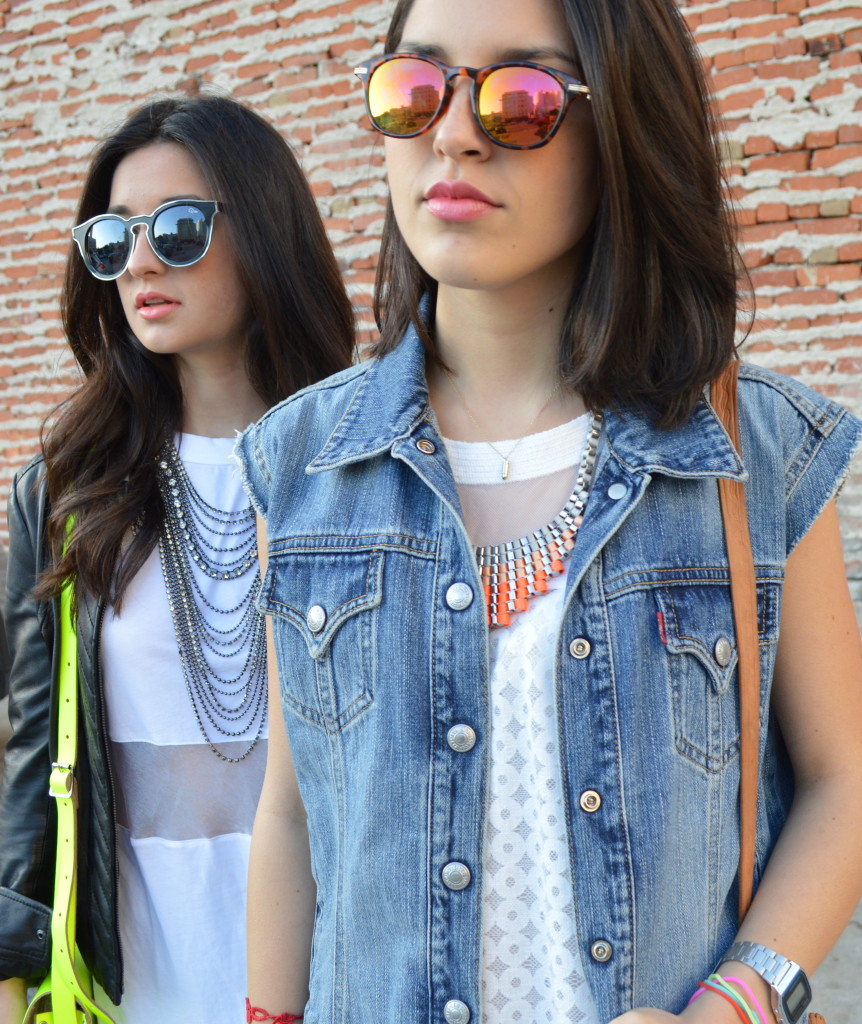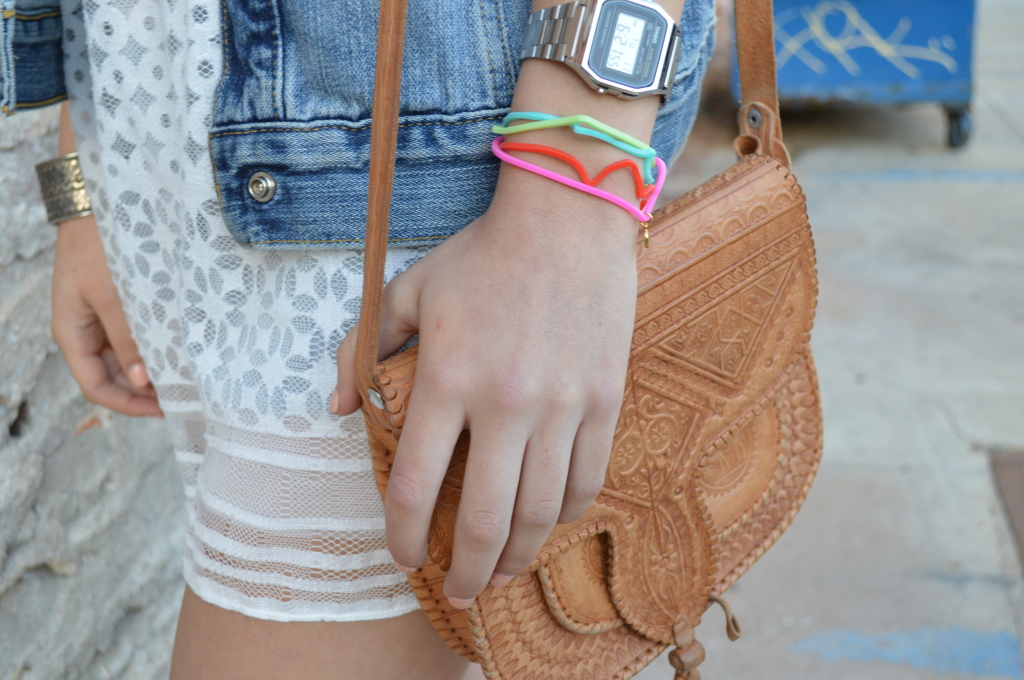 Mariandrea is wearing another one of my all time favorite handbags. This one I scored during a trip to Morocco. As soon as I laid my eyes on it, it was love at first sight. It's a little weird but I like the smell of vachetta leather on it too.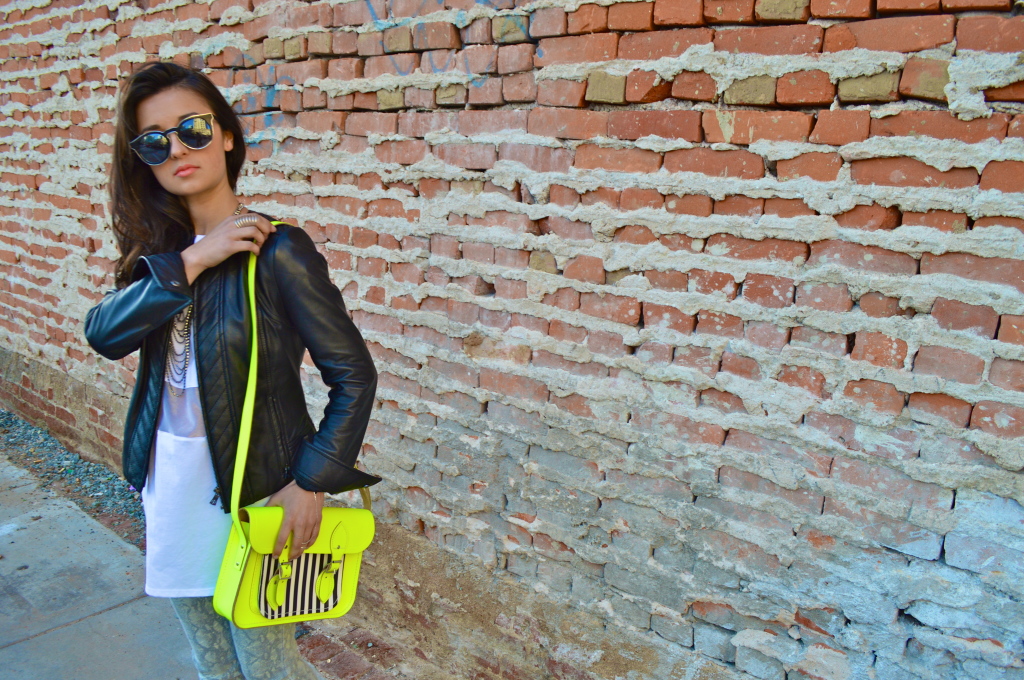 Yuliana wears this limited addition Cambridge satchel for Henri Bendel, the neon yellow gives her outfit the perfect pop of color. She's wearing her beautiful hand bracelet from Gala is Love a local jewelry designer, while Mariandrea rocks her drop earring.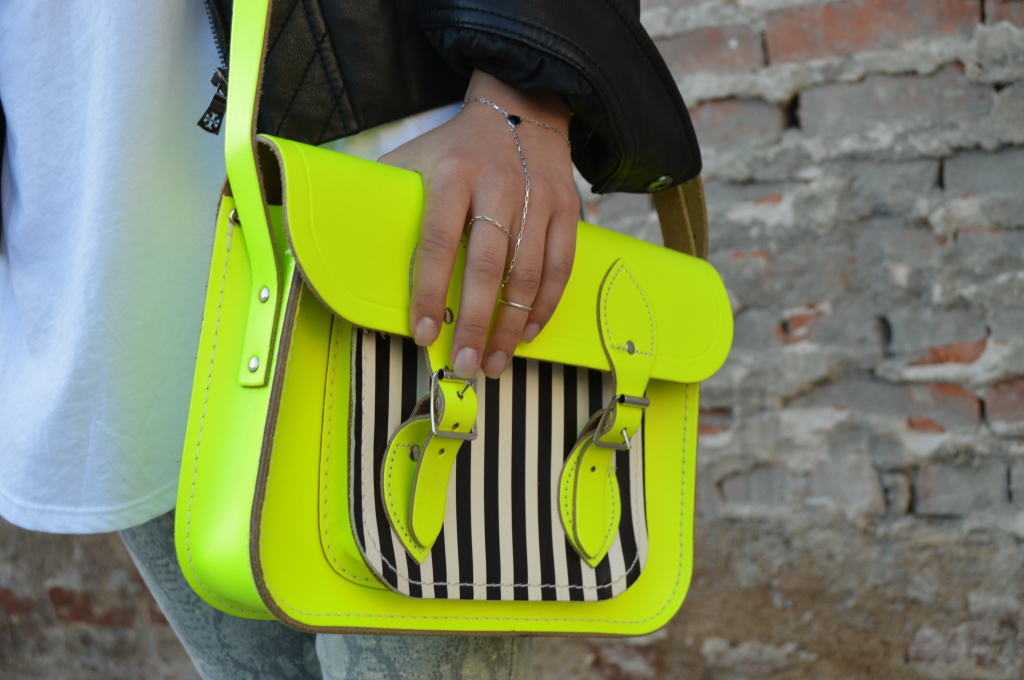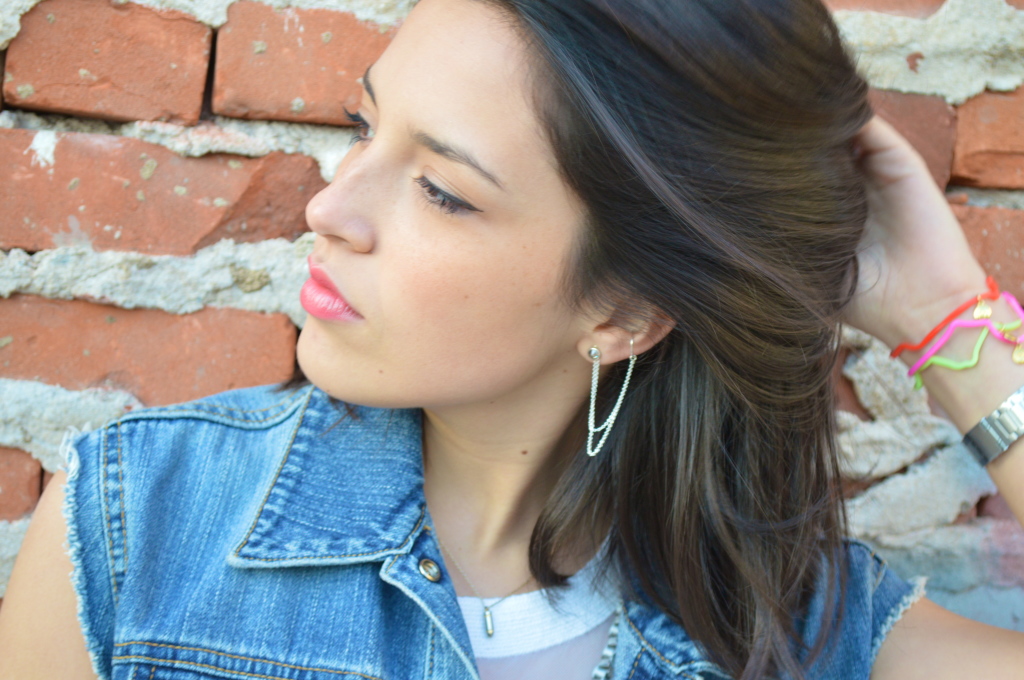 Can we please talk about how amazing Yulianas' customized sneakers are! I love them.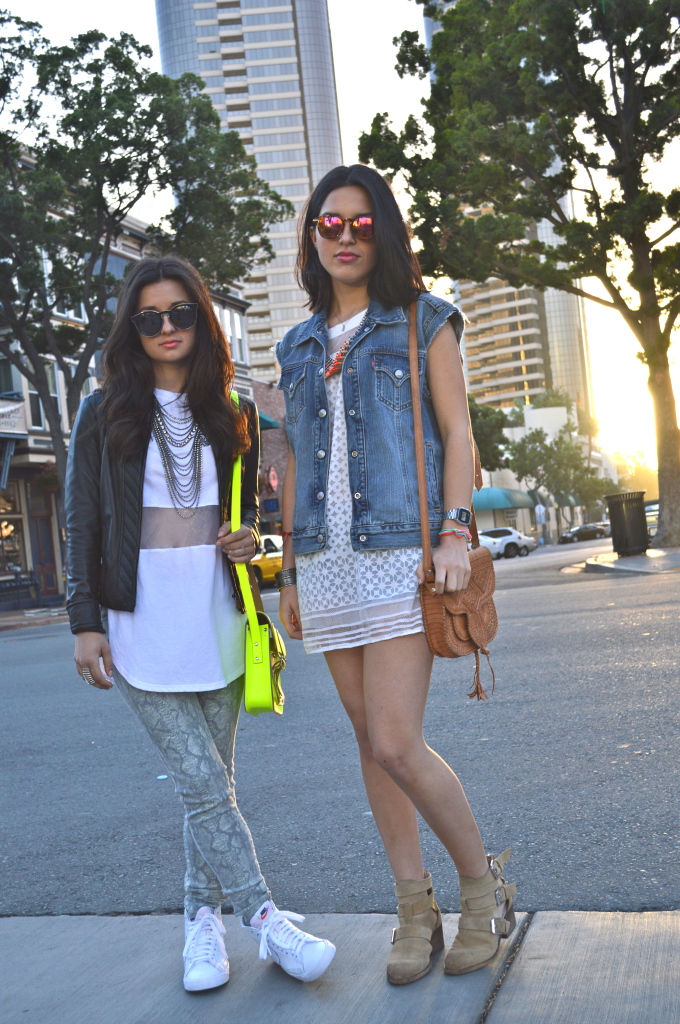 (Yuliana wears Nordstrom sunglasses, Asos shirt, BCBG necklace, Tory Burch leather jacket, Else denim, Nike sneakers, Gala is Love bracelet, Cambridge Satchel for Henri Bendel, Marc by Marc Jacobs ring. Mariandrea wears Zara sunglasses, Levis vest, Max Studio shirt/dress, Zara booties, Morocco handbag, cuff from Prague, Casio watch, Marc by Marc Jacobs jelly bracelets, Macys bib necklace.)