I've always enjoyed visiting Venice but on our first night this time around I realized why they call it the City of Water. It had been raining and when we we're on our way to our hotel we had to cross the Piazza San Marco, the challenge was it was flooded! The only way across was through unstable wood boards, with our luggage. Luckily we all got across uninjured including grandma. I wish I had taken a picture of it, because we laugh about it now.
   The next day the flooding was gone, and we got to explore this beautiful city.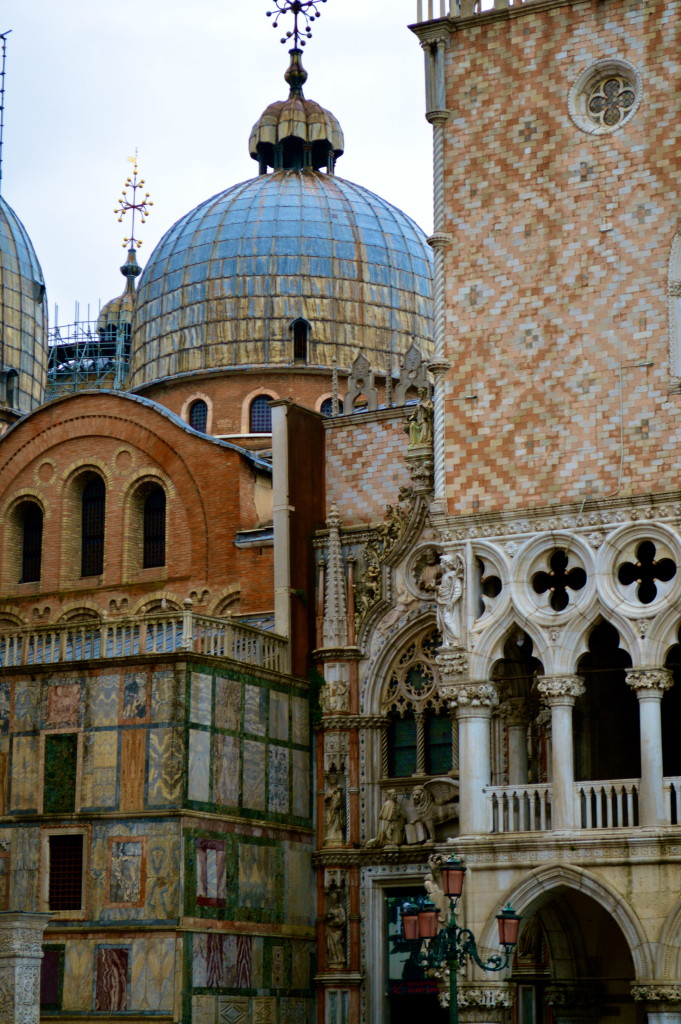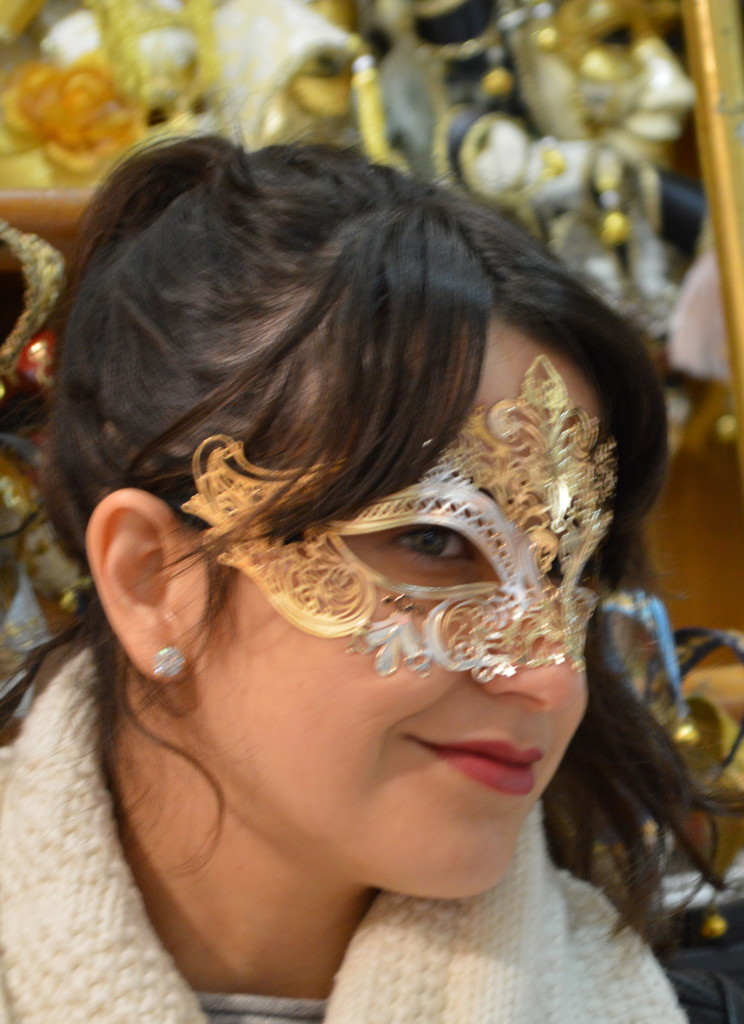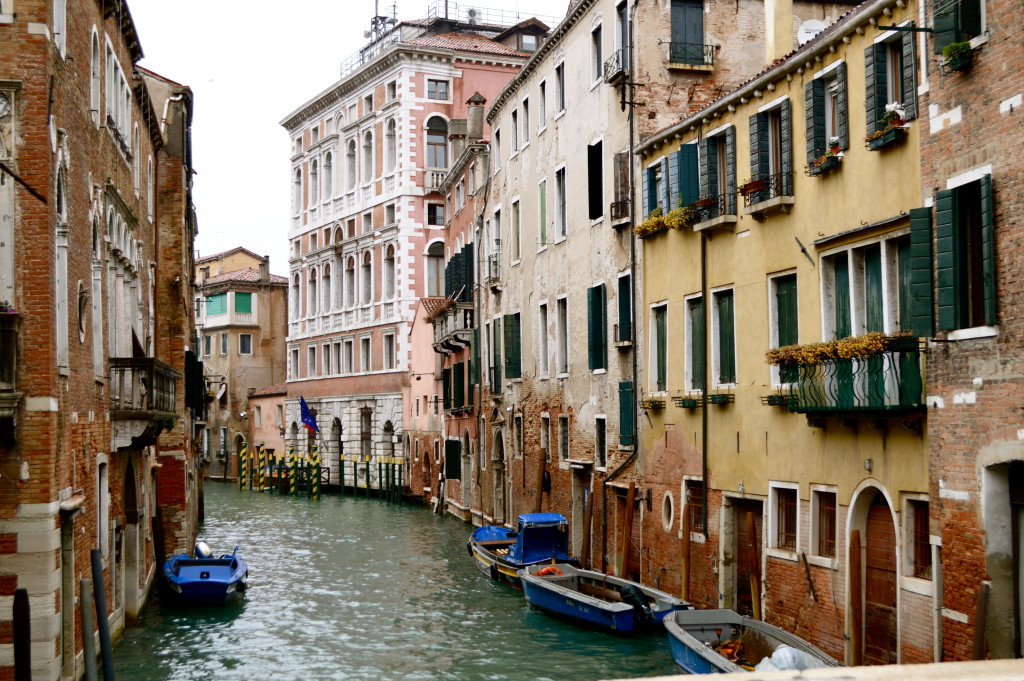 This was my first time visiting Scuola Grande di San Rocco and I was in love with its beauty.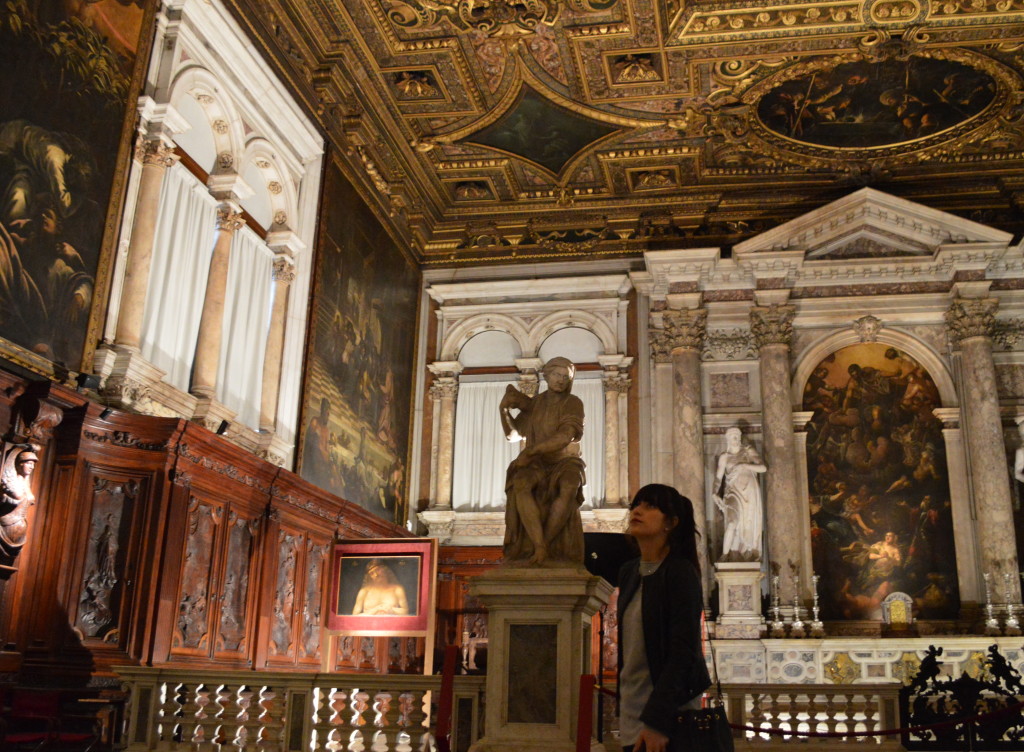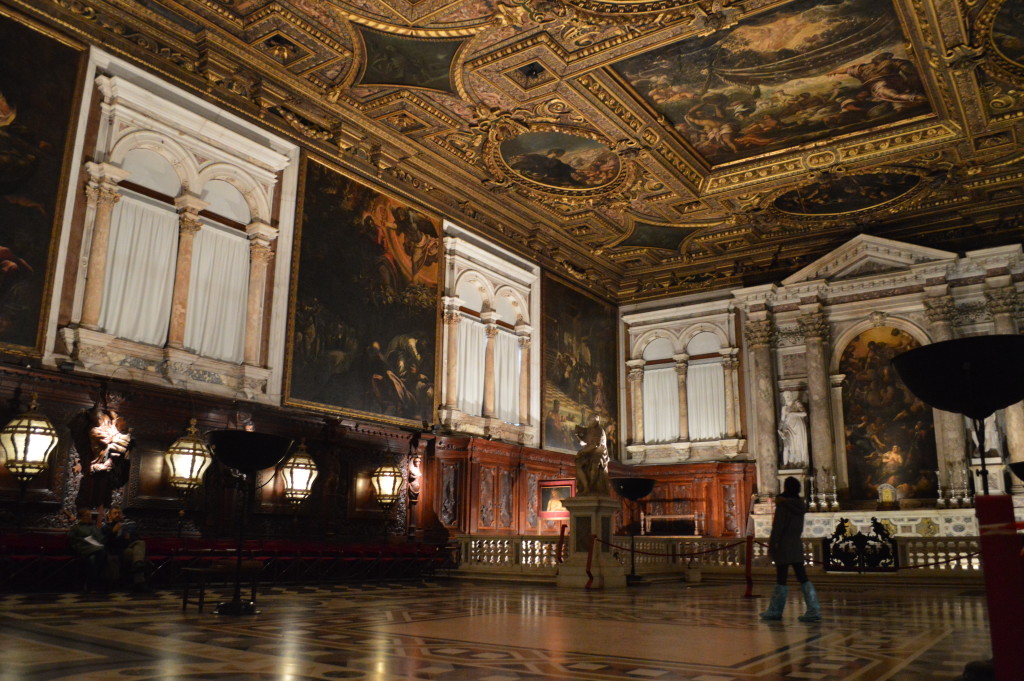 Gondola rides are always a must.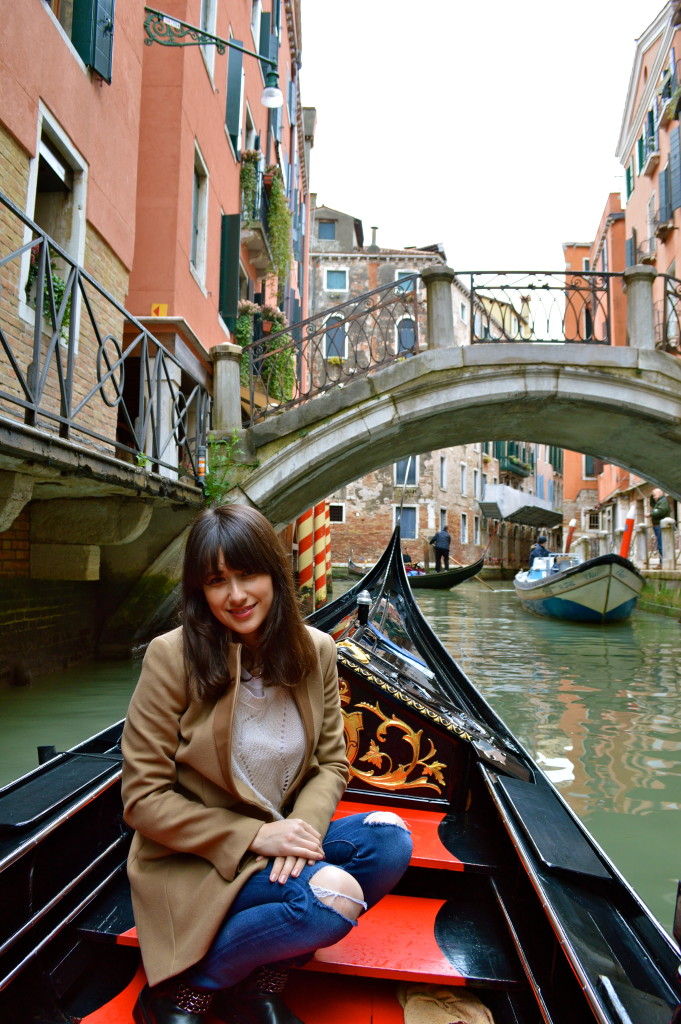 (Wearing: All Saints coat, Nasty Gal sweater, Hudson denim, Tory Burch booties)