Why is my first post titled procrastination you ask? It's titled that way because up until now that is what this blog has been. I've been saying that I was starting this blog months ago. However, for one reason or another I find excuses on why not to post anything. Whether I feel as if I need a web designer, or not having enough material to post. But is there ever an absolute perfect time to start something? There really isn't, I just need to actually give it the time it needs and develop it as time goes on.
So, who the heck am I? My name is Erika Laguna, I am a 24 year old who has loved fashion since I was a little girl. My older sister loves to tell the story of me sneaking into her closet when I was about 8 and trying on all her heels. My favorite part of fashion is that I feel that everyone has their own version, their own style. I love seeing clothes, accessories, and shoes come to life in different ways, depending on who and how they wear it.
For instance just like these beauties, meet Yuliana and Mariandrea. Not only are they my co-workers but have become like my little sisters, and I am sure I'm not the only one who feels that way. Everyone loves them because they are simply hilarious and beautiful inside and out.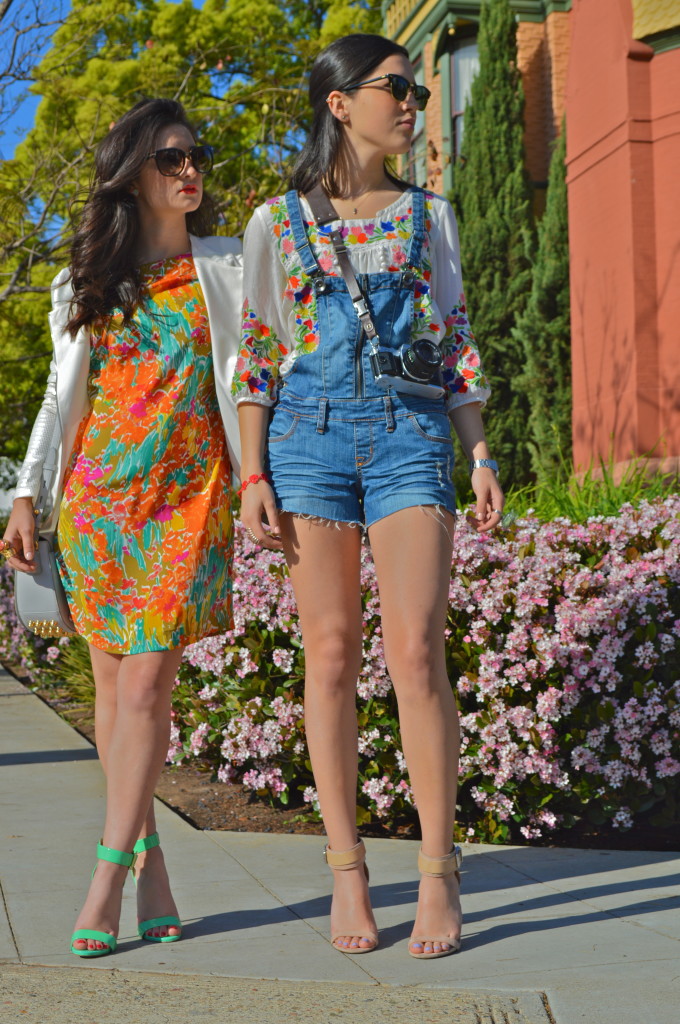 These pictures I actually shot back in Feburary! See, I wasn't lying when I said I've been procrastinating. I styled Yuliana and Mariandrea on my take of their own personal style using (in this instance) mostly my clothing and accesories. This is what I enjoy the most, putting together something that makes you feel amazing, makes you feel like you.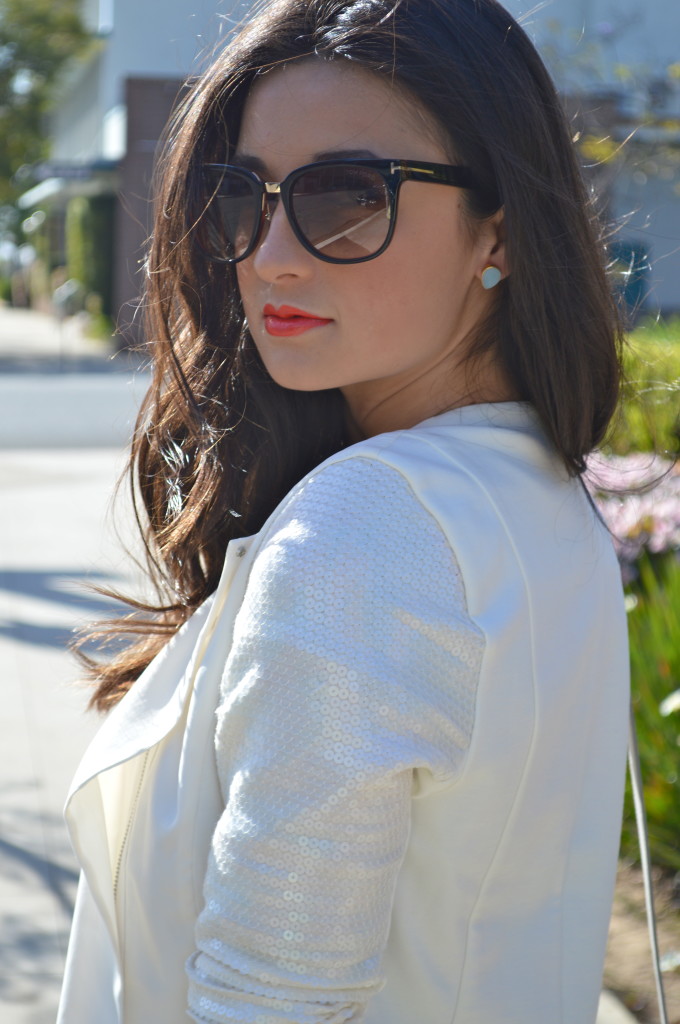 (Yuliana wearing Armani Exchange blazer, Tom Ford sunglasses, LoveTatum earrings, Zara dress, Alexander Wang bag, Steve Madden shoes, and YSL ring.)
Yuliana wears earrings by one of my favorite jewelry designers Love Tatum, the drusy stones in her jewelry are breathtaking. She's also wearing my favorite handbag, it's even more special to me since it was a gift from my loving boyfriend (my #1 cheerleader.)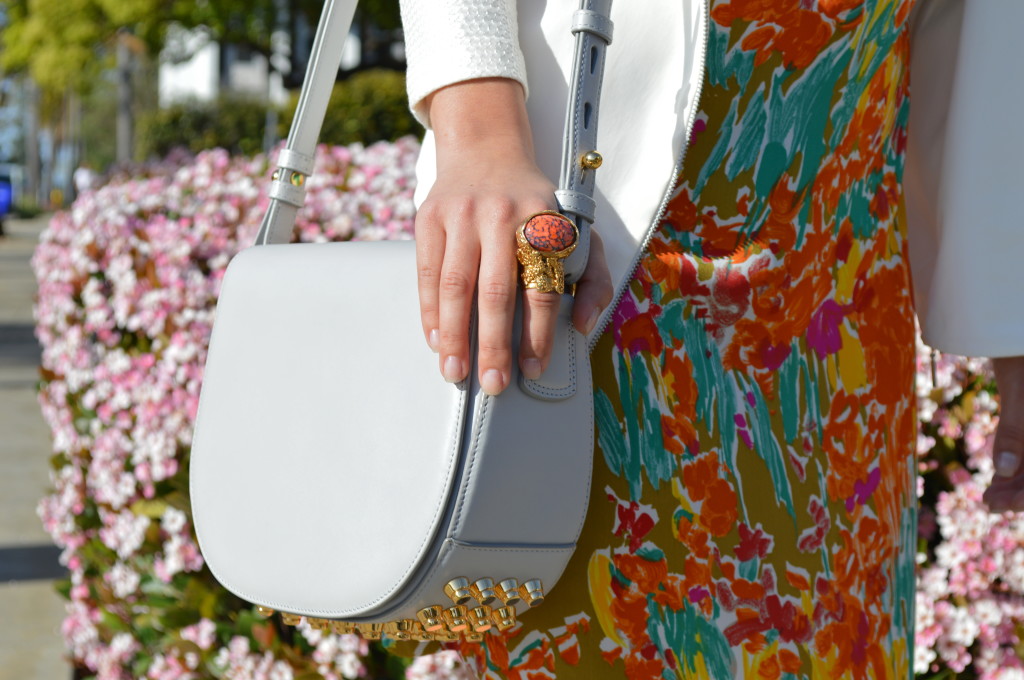 Fashion is always evolving just like people do, we change, our way of thinking, our preference of style, and sometimes they stay the same, our classics, our signature look.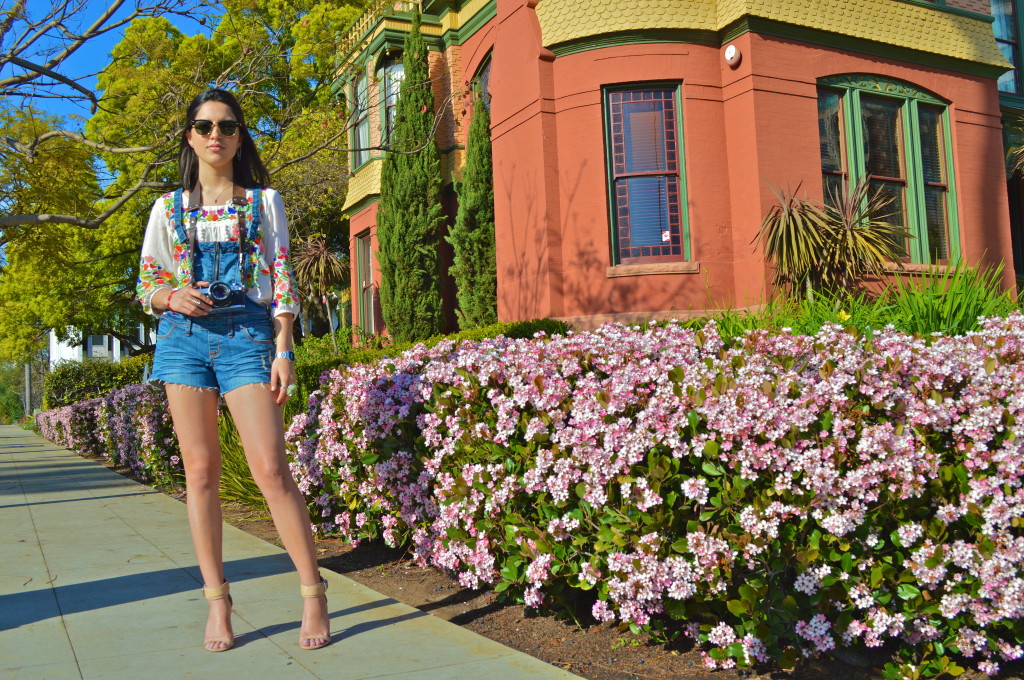 (Mariandrea wearing Anthropologie blouse, overalls unknown, Ray Ban sunglasses, Zara shoes, Marc Jacobs silver ring, Topshop rock ring, Casio watch)
One of Mariandreas' signature pieces would definitely be her red skull bracelet gifted to her from Spain, and unique short necklace like her bullet charm.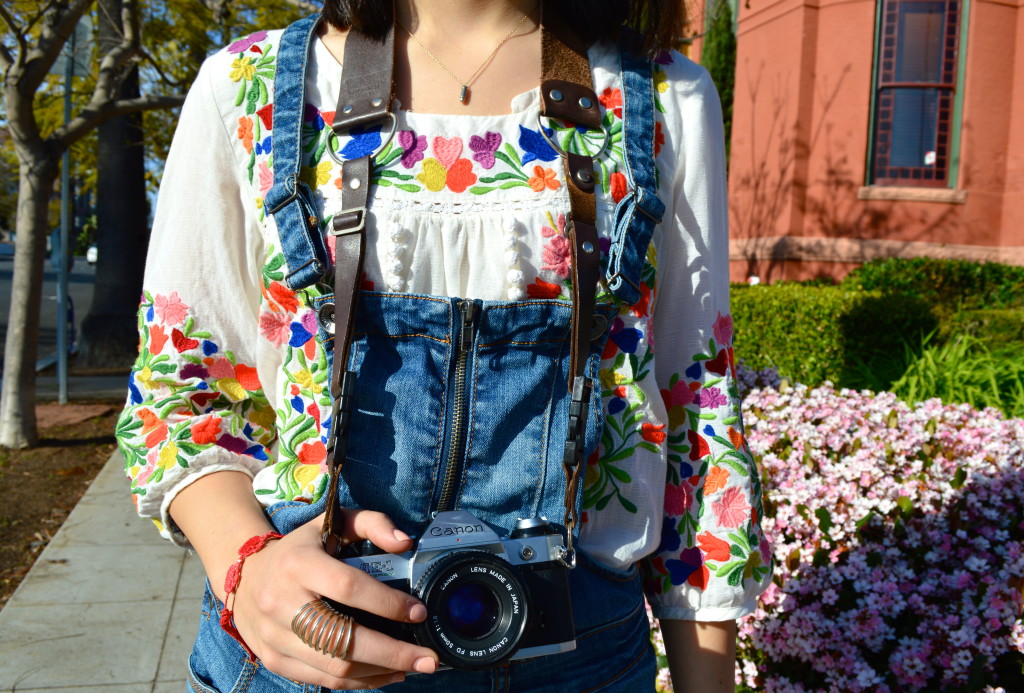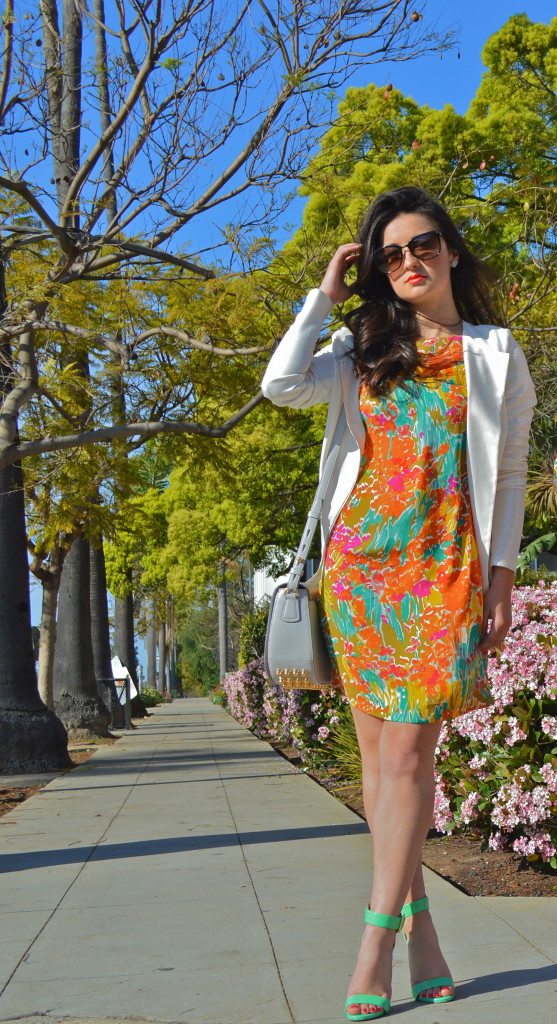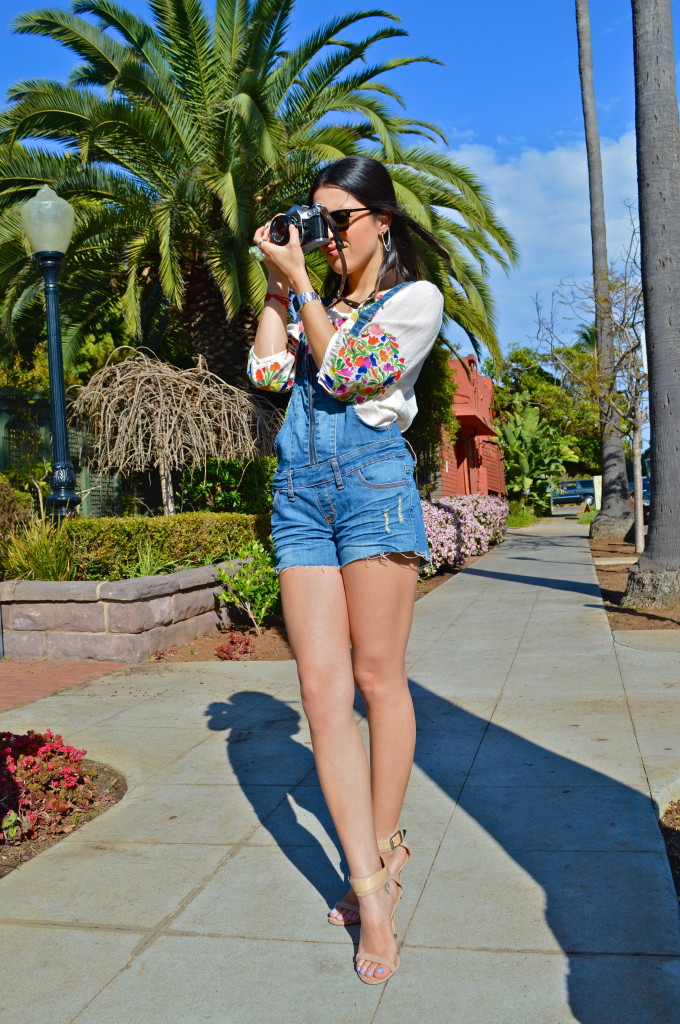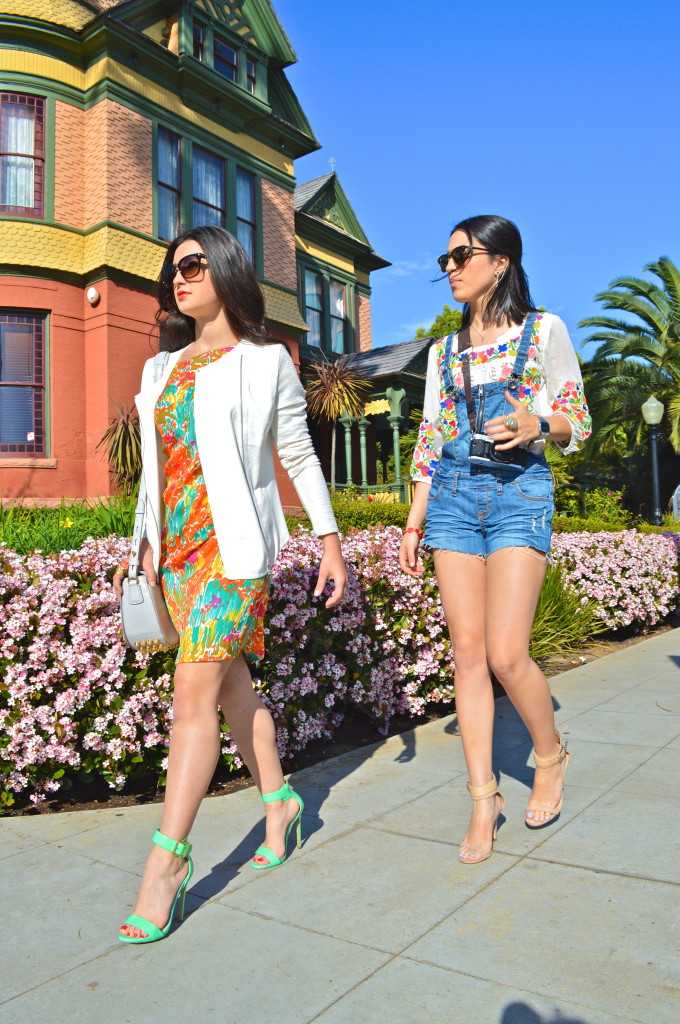 I find inspiration in my friends, and in everyday people on their take of fashion. I hope you guys tag along as this blog develops and enjoy my perspective.
Love, Erika Laguna